---
Looking to sign up for Rock 'N Rumble or Belles of the Brawl and learn more about where you could spend the next four months should you be selected? Want to get to know the gyms that our boxers train in? Below get an inside look at the gyms that help Haymakers for Hope athletes prepare for Fight Night in the Greater Boston area.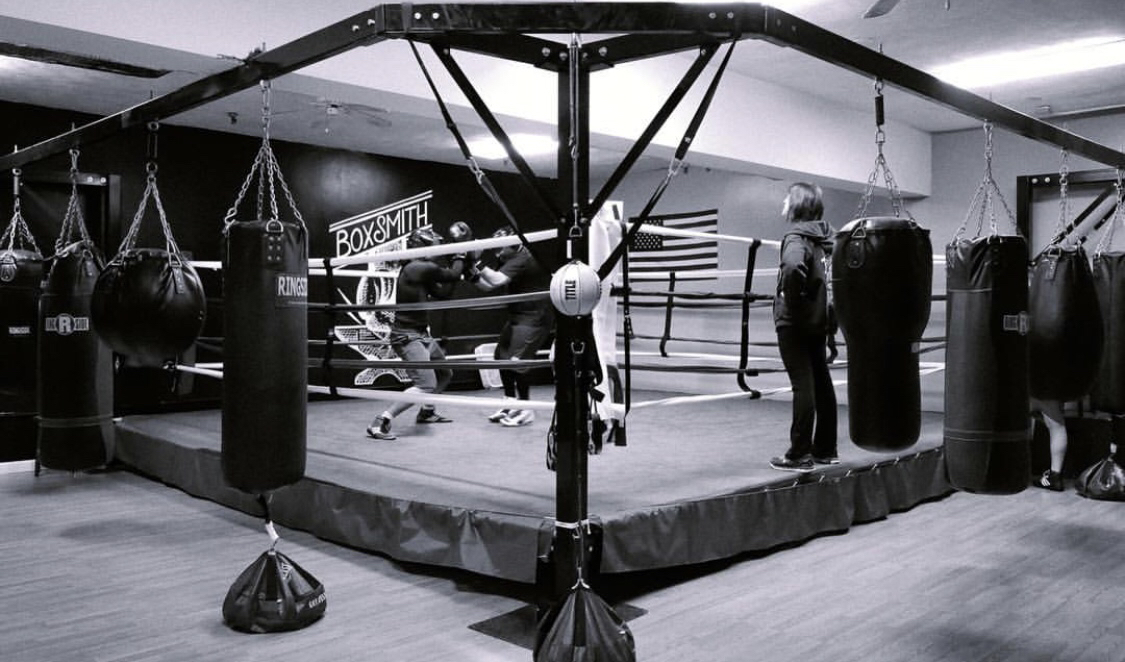 BoxSmith
Run by Haymakers alum Jess Smith, in West Roxbury. Only female head trainer and Gym Owner in Haymakers. Small gym with bags and a ring. She has really tight knit, loyal folks. Family environment. Welcoming vibe. She beats you down and gets you ready. Teaches you basics and gets you in the ring hard and often. Most fun
Corebox Randolph
For a huge, beautiful gym with a lot to offer, check out Corebox. Located in Randolph, half of the warehouse space is dedicated to fitness training, complete with weights and CrossFit equipment. On the other side you'll find a ring with tons of heavy bags and state of the art boxing equipment. Owner Tim Stanton is a newer trainer for Haymakers boxers, but in the most recent Fight Nights, Corebox athletes are always primed and ready to fight.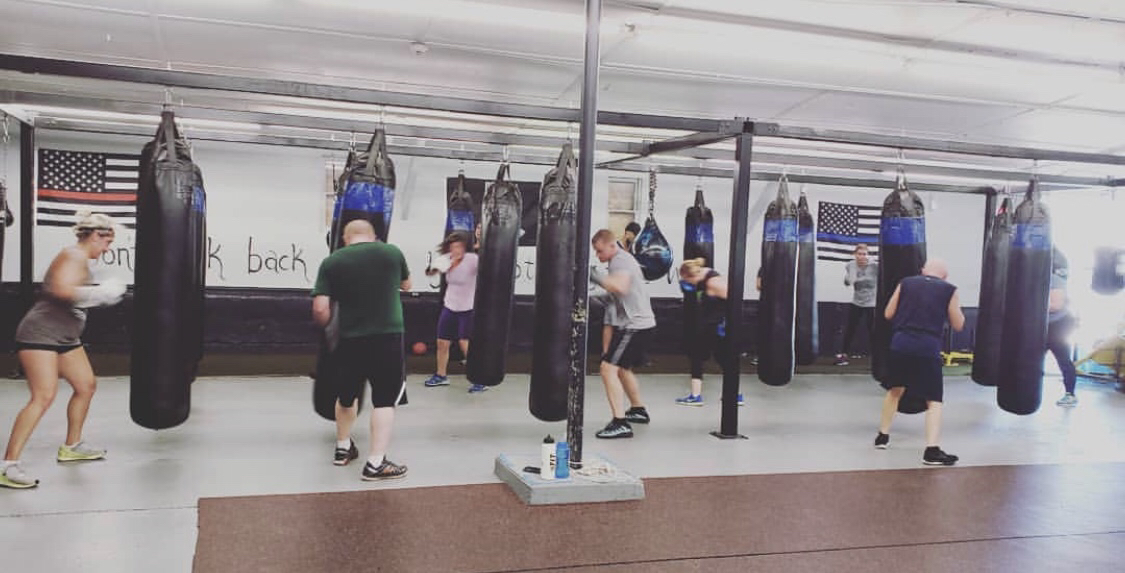 Elite Boxing & Fitness
Elite Boxing is found in a basement gym in North Attleboro. This boxing club boasts a beautiful ring and active youth strength & conditioning program, but its most valuable asset is its Haymakers alumni network. Tons of Belles of the Brawl fighters come out of Elite and they make a point to stick around and help each years' rookies get some work in.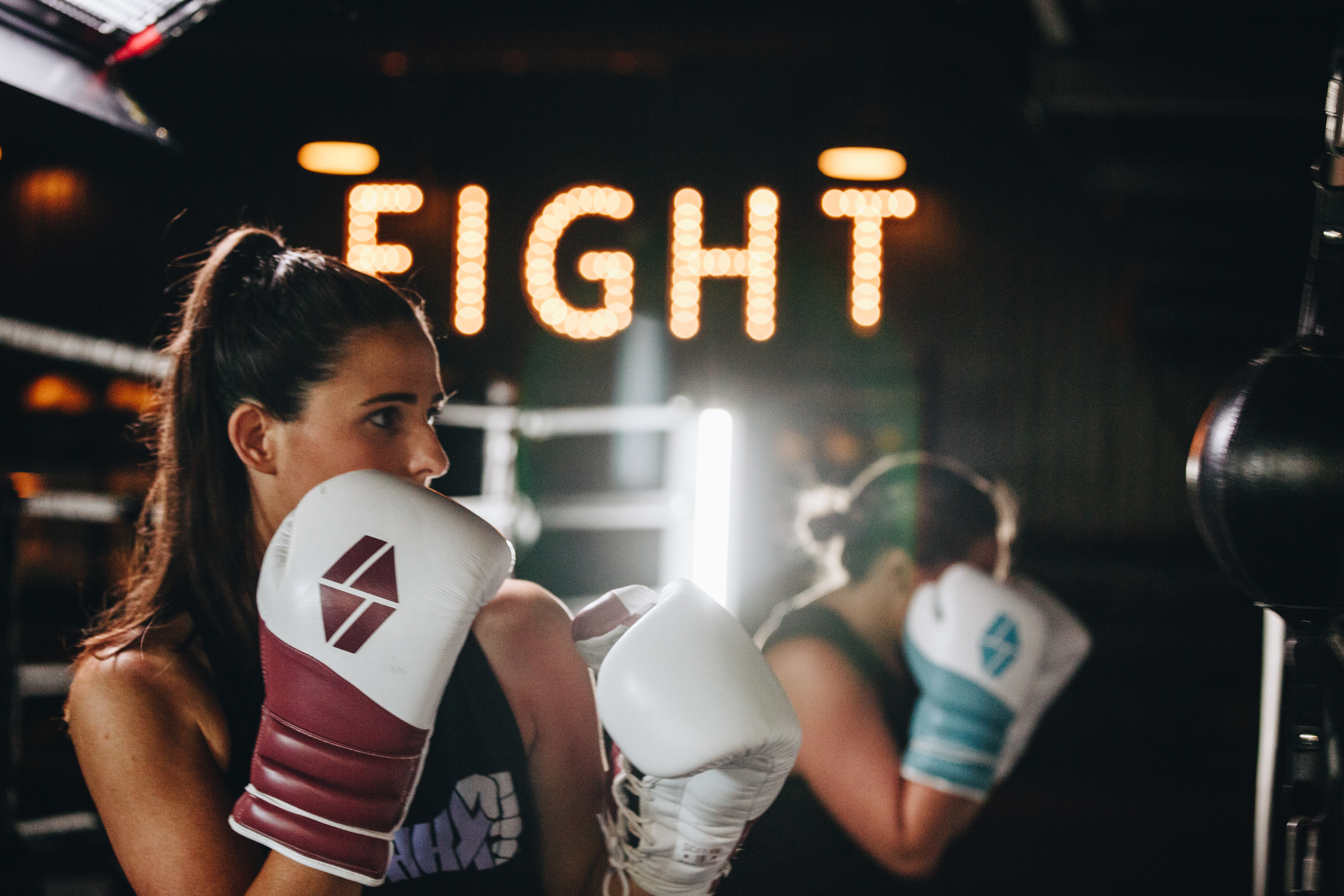 EverbodyFights
This string of boxing gyms in downtown Boston has something of a cult following, and it isn't hard to see why. It's a one-stop-shop for classes (they offer circuit, HIIT, yoga, and running sessions), but their real specialty is fight training. Owner George Foreman III (yes, son of that George Foreman) runs a tough class that will make you sweat, but he has also created a community of welcoming, down-to-earth fighters. EBF is packed full of Haymakers alumni. It's no wonder they keep coming back: the gym is beautifully designed with stellar locker rooms, sexy lighting, and tons of Instagram-worthy corners to snap a post-workout photo.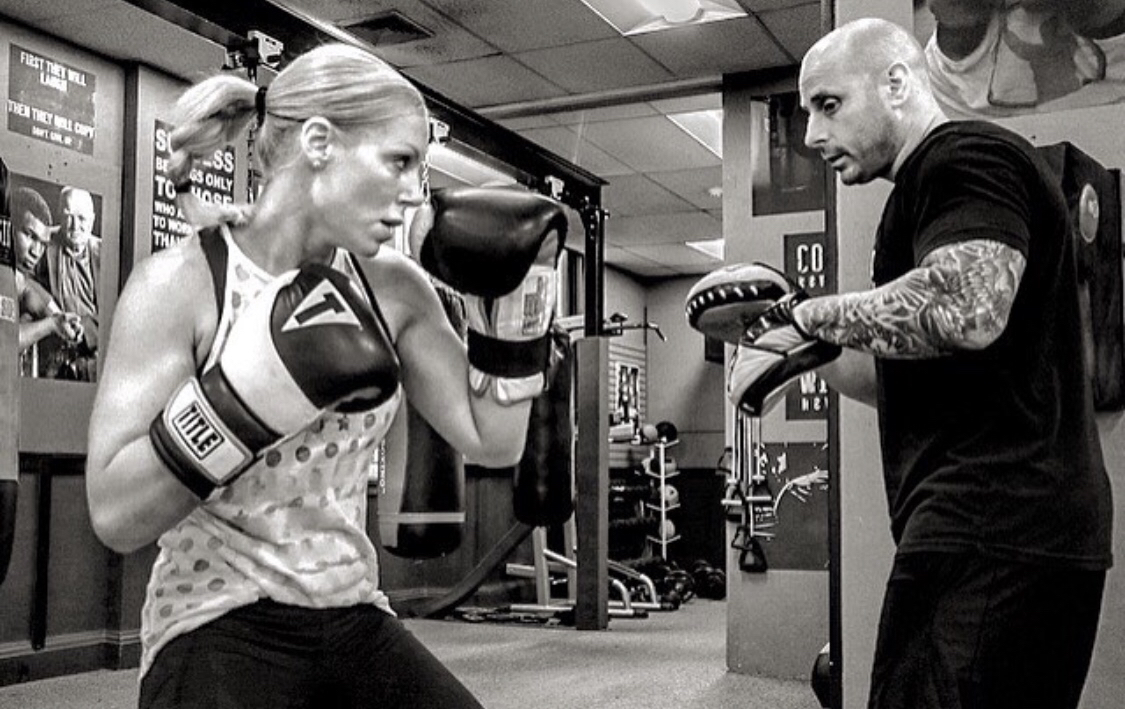 Firicano Boxing and Fitness Center
On the North Shore of Boston, you'll find Haymakers athletes training at Firicano Boxing and Fitness Center, run and owned by Michael Firicano. The gym itself is in a small studio, but the biggest benefit for fighters here is Firicano himself. The men and women coming out of this gym are top contenders for best conditioning.
Fitness Advantage
Suburban gym Fitness Advantage is a Haymakers mainstay. They've been with Haymakers since Year One and have seen nearly every Fight Night hosted in Boston. Fighters here love the facilities -- one area is for strength training, one is made up of a room with rings and bags for traiditonal boxing workouts. There's also no shortage of inspiration at Fitness Advantage; the gym is decorated with huge blown up photos of professional fighters in action.
Grealish Boxing
The Grealish family owns and operates this boxing club in the heart of Dorchester. Boxers looking for an old-school-style gym will feel right at home here. Grealish trainer Derek Shea is one of the most famous boxers from Boston and his fighters benefit from boxing-focused workouts and his incredible boxing mind and strategy.
Haverhill Downtown Boxing
Any boxer out of Haverhill Downtown will tell you its a local gem… if you can find it. An inconspicuous door on the street leads you downstairs to a basement fight gym with an unbelievable family vibe. The coaching staff is made up almost entirely of former Golden Gloves champs and Haverhill is a great place to prepare for Haymakers Fight Night.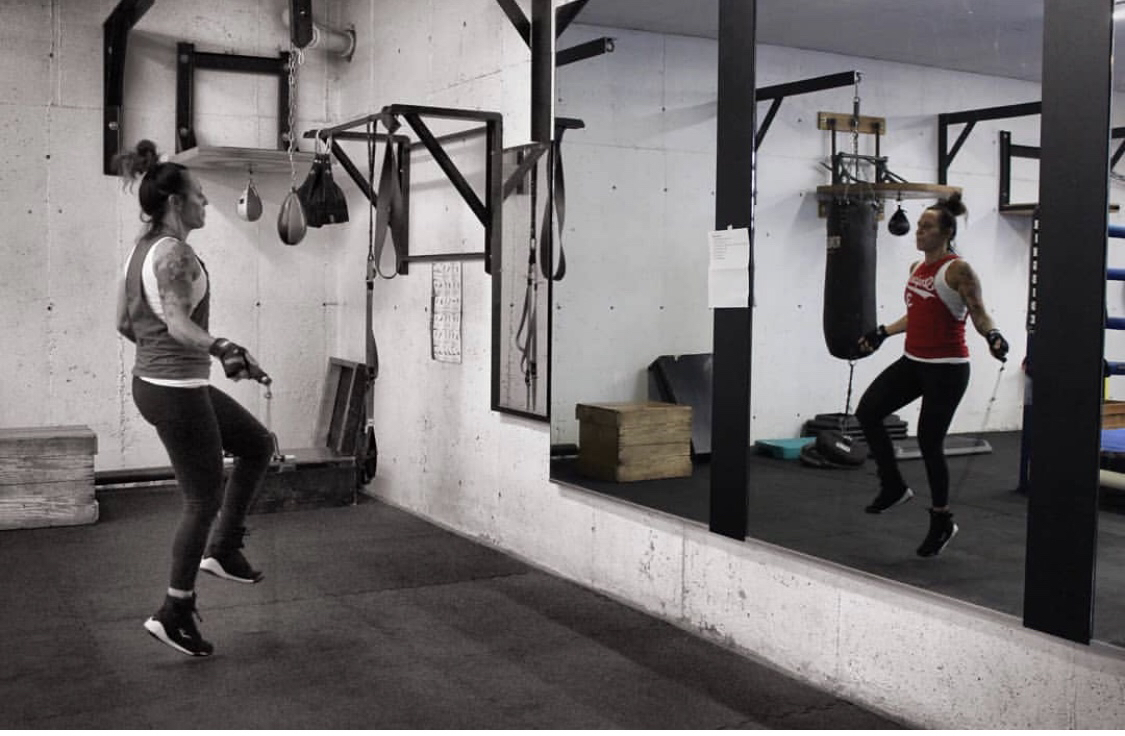 Jim McNally Boxing
North Reading's old school fight gym gets its namesake from its former professional and head trainer. Jim's resume is extensive (he comes from a fighting family and worked as a sparring partner for "Marvelous" Marvin Hagler) and he runs his gym with coaches of comparable experience. JMB is a good fit for any Haymakers hopefuls looking for classic boxing-focused workouts and training.
Lucky Punch
Fighters lucky enough to train with Lucky Punch's Todd Paris are immediately welcomed into a tight-knit family of fighters. The group at Lucky Punch split their time between a few different locations around Boston, but this family of fighters are immensely loyal and the help you'll get from other teammates here is just as valuable as the workouts. Haymakers' Lucky Punch alumni are known to come back to help newer fighters prepare for their bouts.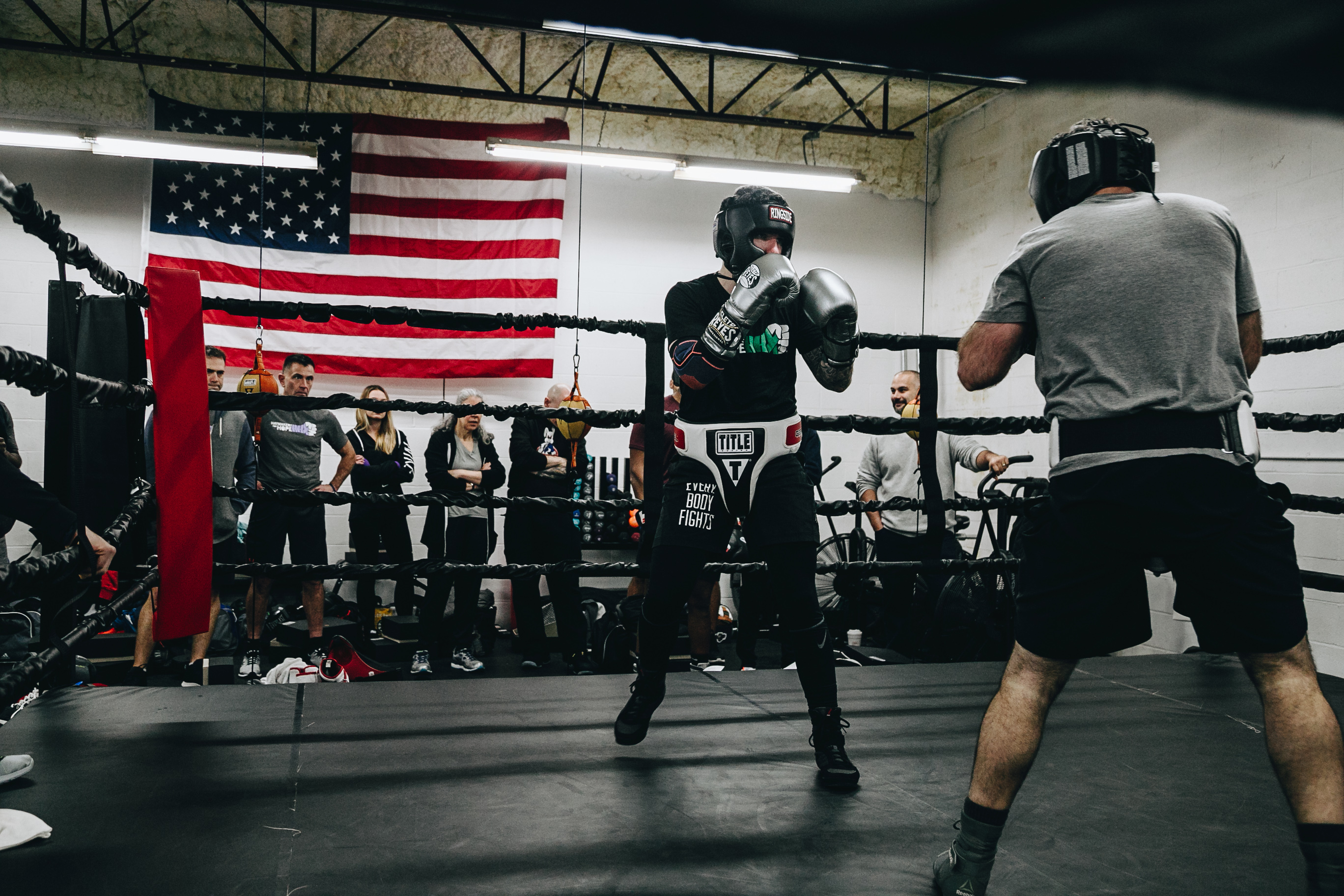 Nolan Brothers
Twin brothers Matt and Mark Nolan have established amateur records of their own and channel that experience directly into training new fighters. Fighters here can focus on general fitness, but the opportunity for intense fight training here is immense. Nolan Brothers is one of the only gyms in the area to host smoker fight nights, and H4H competitors training here get ample opportunity to get comfortable in the ring.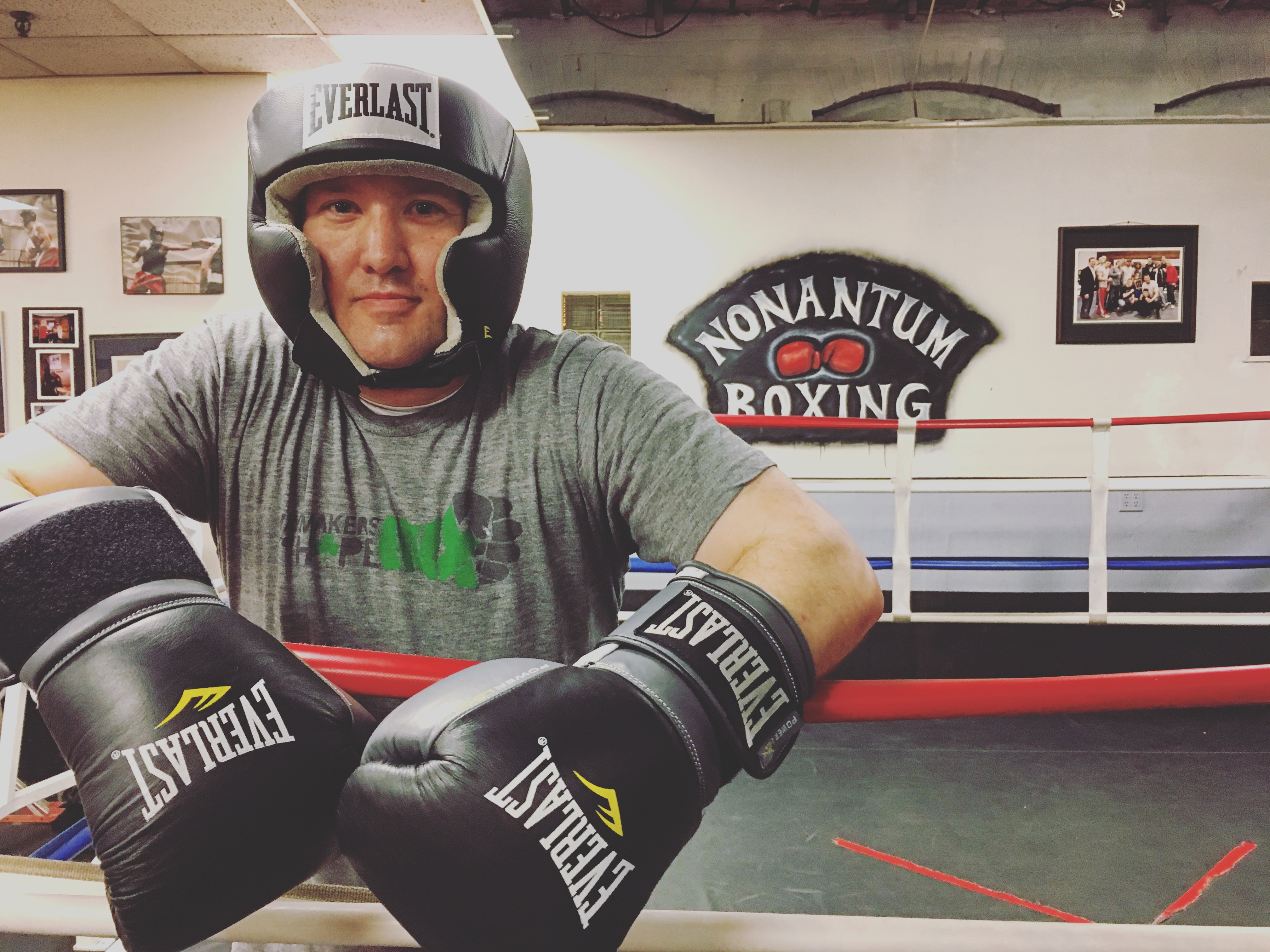 Nonantum Boxing Club
In The Lake neighborhood of Newton, Haymakers fighters train out of a community gym run by locals Marc Gargaro and Nathan Busa. Local flavor defines Nonantum BC and it's a boxing club with a real sense of family. Both owners have impressive boxing careers of their own and in addition to coaching H4H fighters to victory, they have a deep well of training experience, including traveling the world with the Team USA women's boxing team. Owner Marc's artwork adorns the walls and if you keep an eye out, you might spot Haymakers Co-Founder Julie Kelly getting a workout in here.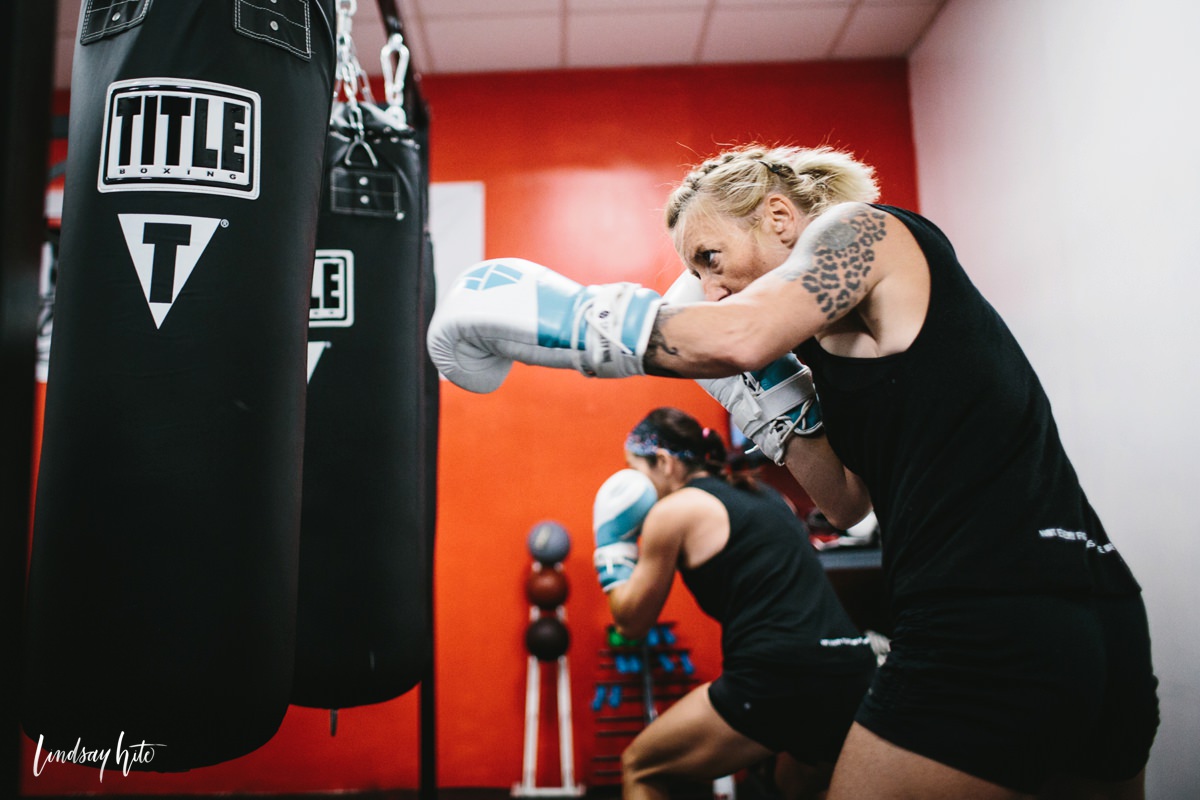 TKO BoxFit
In Weymouth, TKO Boxfit fighters get a range of workouts from traditional boxing to more modern fitness classes and drills. Owners Chris and Ryan both hold impressive professional boxing records, and as current fighters, they're adept at preparing new Haymakers boxers for Fight Night.
The Way
Former marine Brandon Montella and his head trainer Gene Lawrence aren't only adept at boxing training, they run a true gentleman's gym. The Haymakers for Hope team has a soft spot The Way family of fighters, but don't be fooled; Montella and Lawrence run workouts that will leave you dead and haymakers fighters coming out of this gym are in top boxing form.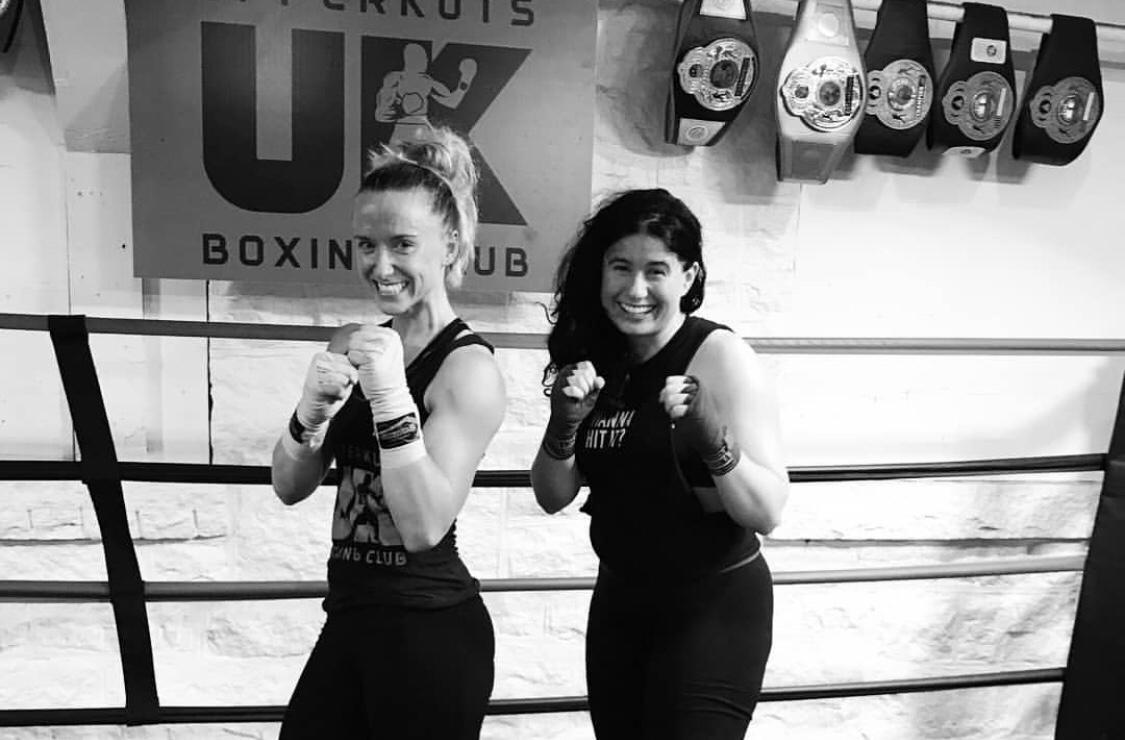 UpperKuts Boxing Club
Haymakers for Hope fighters love UpperKuts BC for its community involvement (they run an afterschool program for at-risk youth) and professional caliber training (owner AJ Thomas is still involved training pro fighters like Danny O'Connor). Located in downtown Ashland, UpperKuts promises "no two workouts will be the same" and offers a variety of training levels and styles to prepare boxers for their first bout.
YMCA Lion Zone
In the basement of the Cambridge Y, you'll find The Lion Zone, led by coach Wahset Tafari. The gym strikes a perfect mix of old-school boxing vibes with new equipment. Fighters get one-on-one time with Coach Wahset in addition to access to his classes. Lion Zone members have no shortage of advice, drill partners and teammates, and Haymakers' Julie Kelly says his classes are nothing to scoff at either: "If you can make it through his ab workout, you are a champion."