Thursday, October 18 2018
---
The brave 2018 New York City boxers have reached the midpoint of training. This month, the fighters met at Church Street Boxing Club in Tribecca for a day of sparring and a complete media workout. While the boxers shadowboxed and flexed for the cameras, we caught up with the masterminds behind their training plans: the coaches. Here's a look at the trainers' mindsets as Fight Night approaches.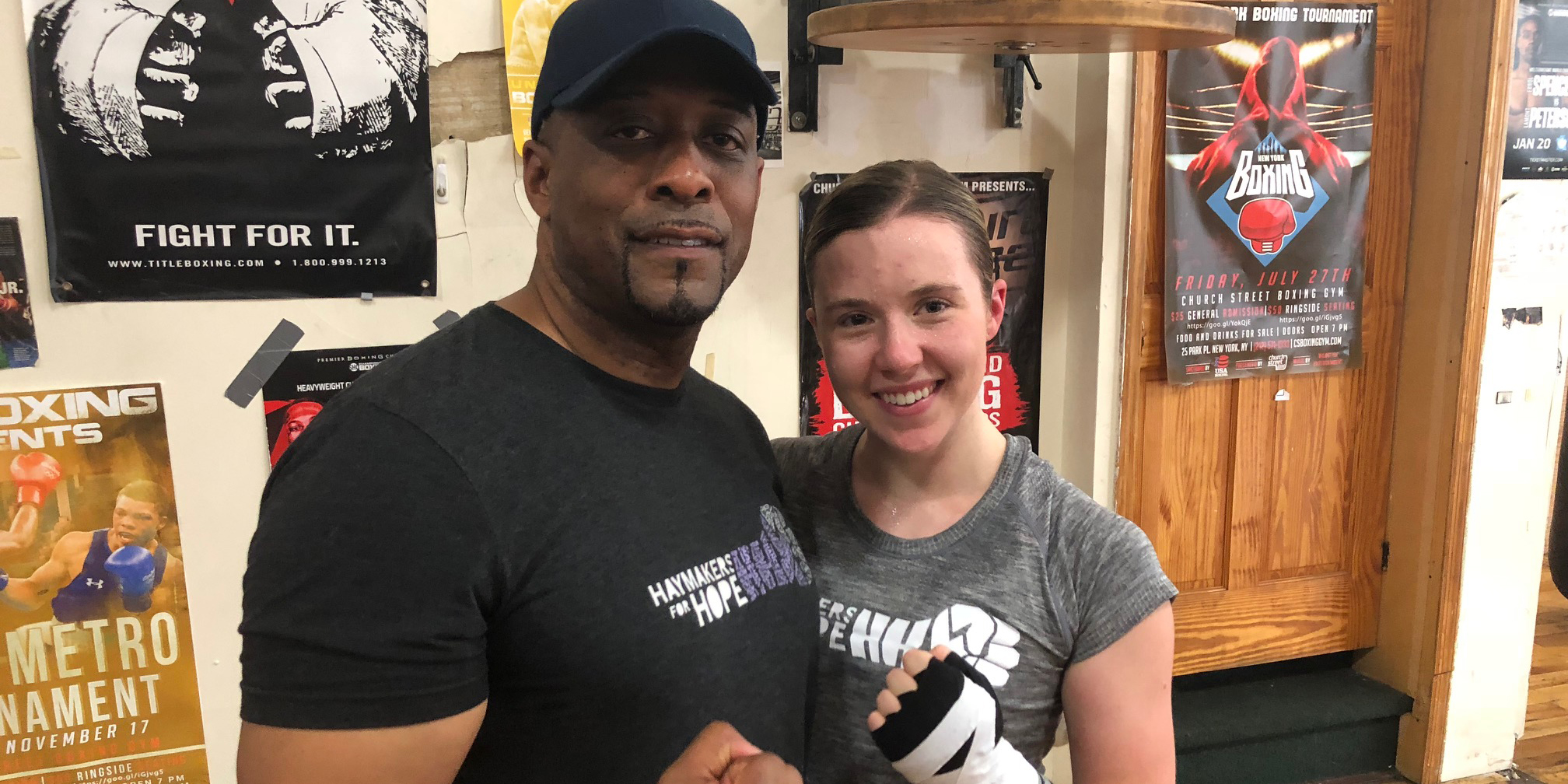 Fighter Chloe Ferguson and coach Danny
Danny on Chloe: She's my number one worker. She comes in every day and goes right to it. She's very competitive. There are some things she demonstrated today that prove I have something I can work with. We're going to keep doing what we're doing and persevering forward.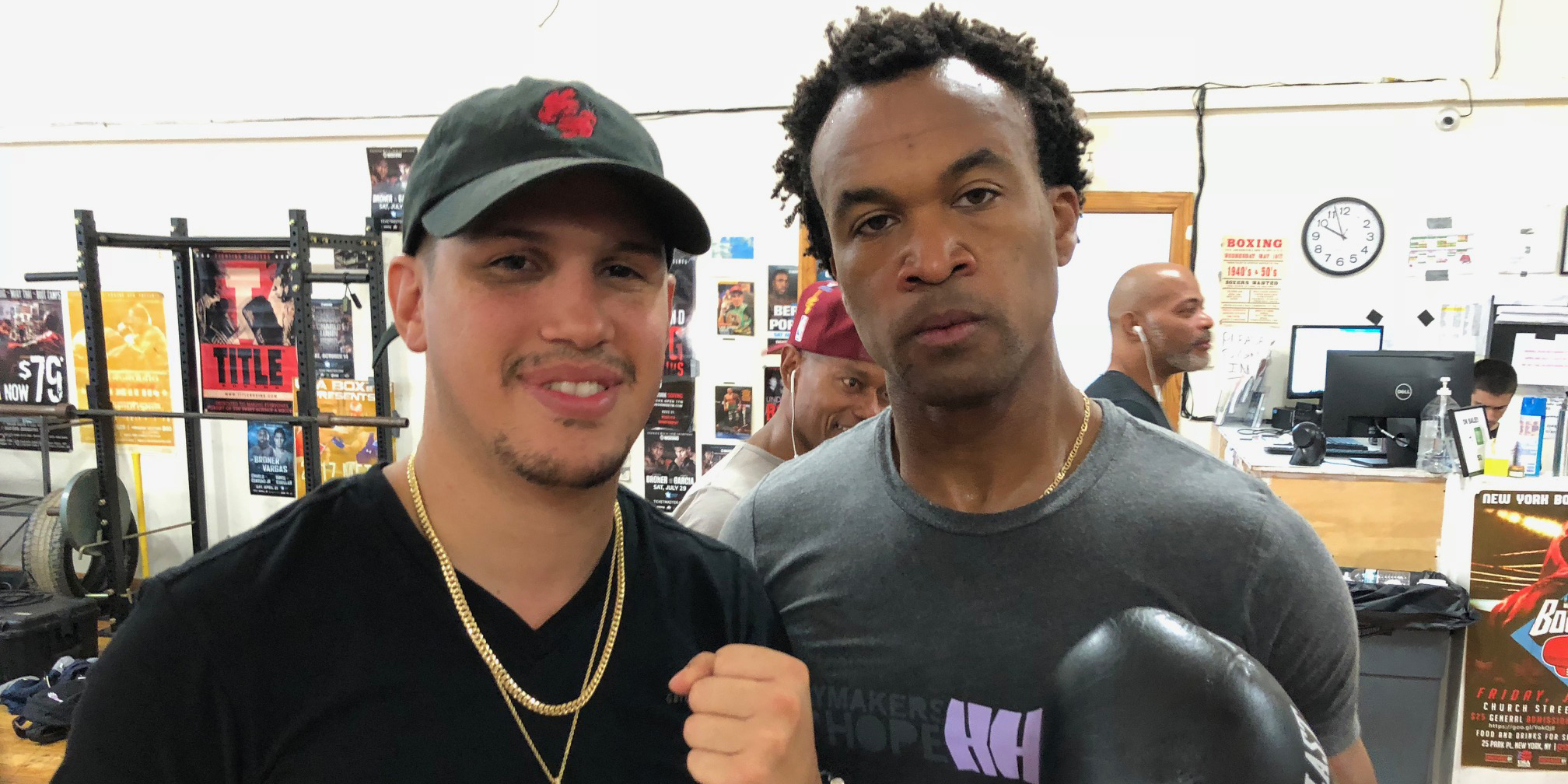 Fighter Luke Frankson and coach Jose
Jose on Luke: That was exactly what I wanted from him. He's tall and ranging, I wanted him to work the jab and that was exactly what he did.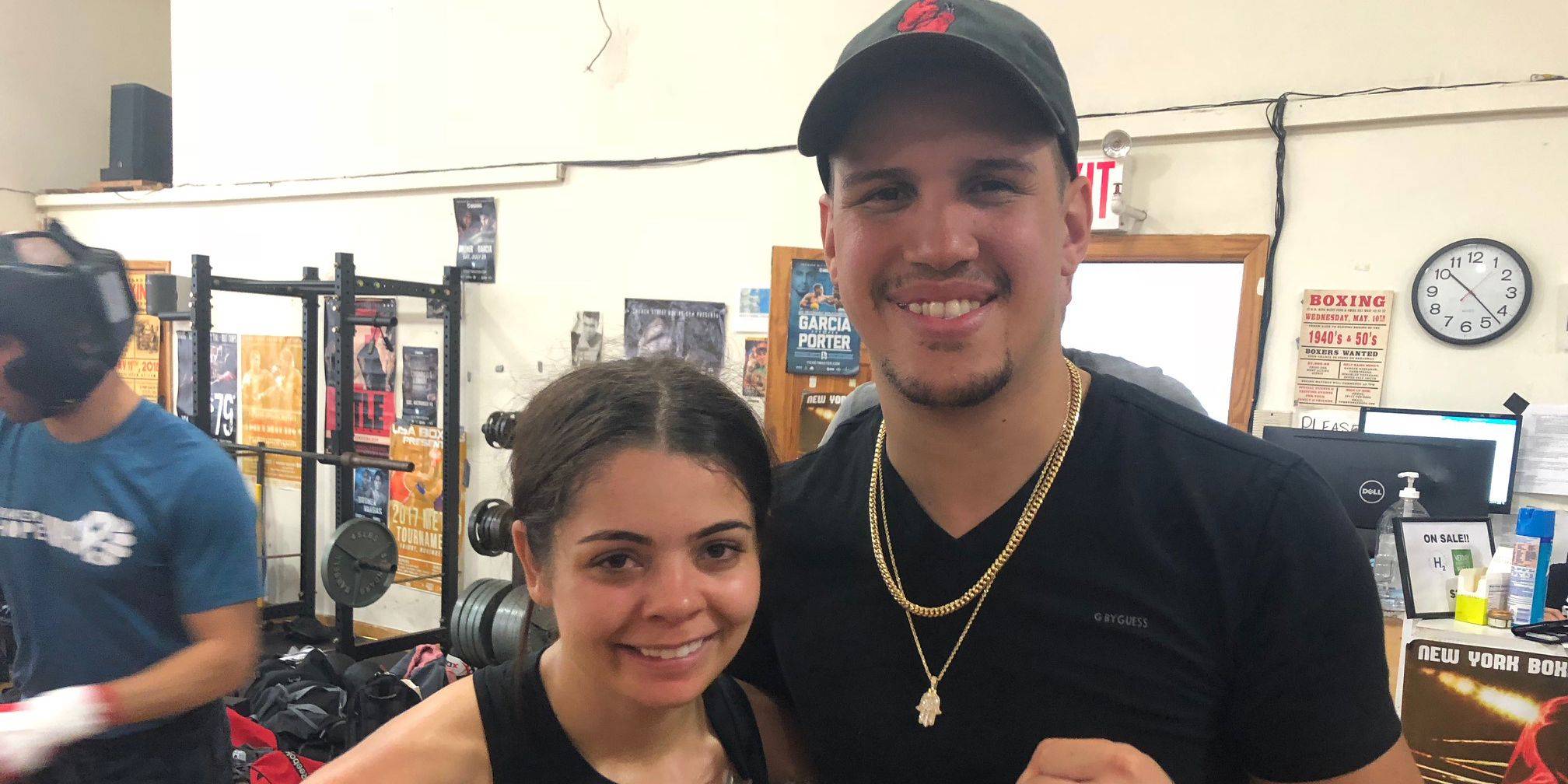 Fighter Gabrielle Cramer and coach Jose
Jose on Gabrielle: It was intense in there during sparring. But she comes to the gym every single day, so we have no problem. We're going to keep working.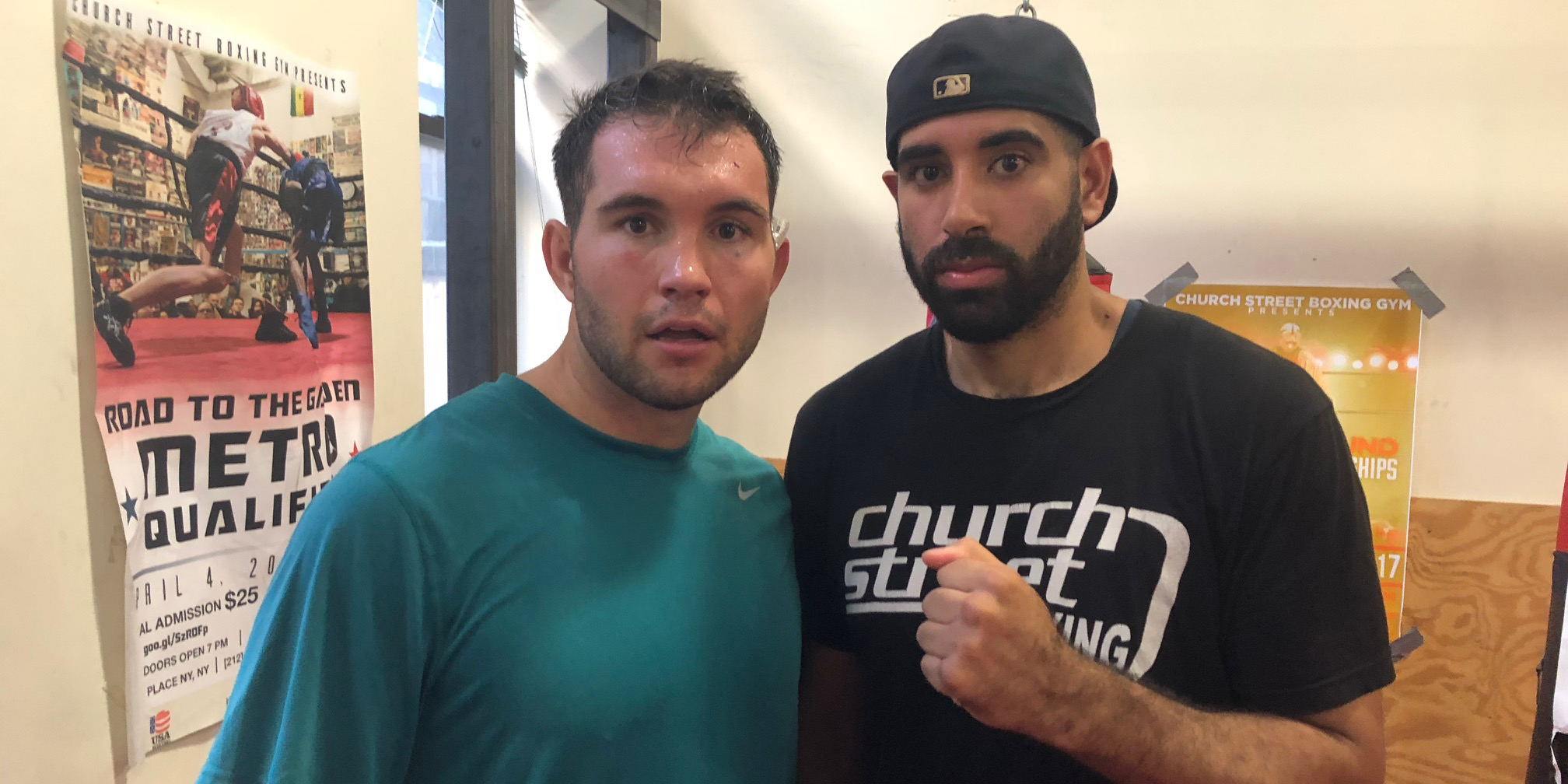 Fighter Bobby Grogan and coach Josh
Josh on Bobby: Sparring went well. Bobby knuckled up and I'm happy with how things are going. Bobby has pretty good feet and today he really put together his offense really well. Everything went as planned.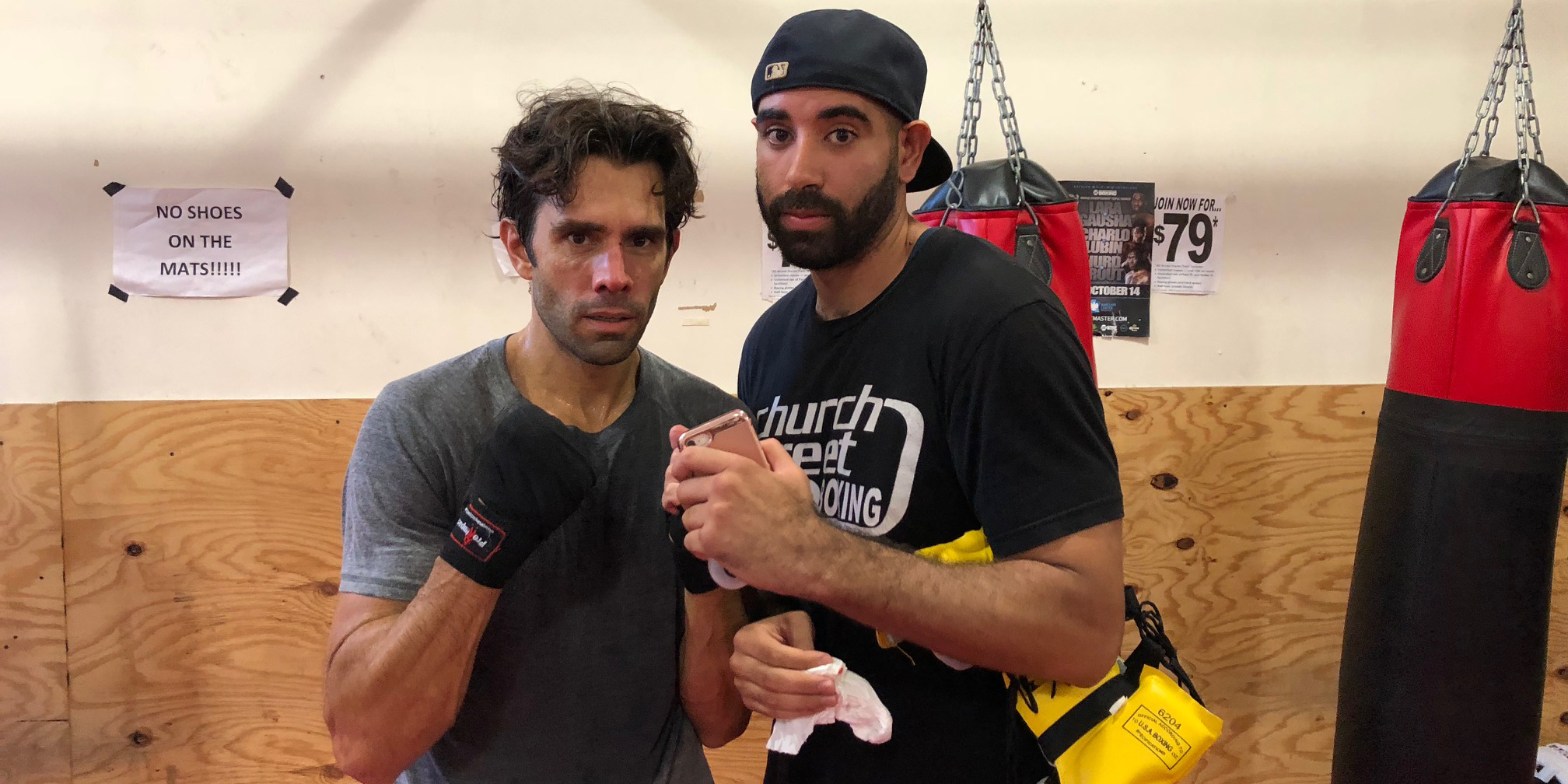 Fighter Greg Wetzel and coach Josh
Josh on Greg: There's always work to do, we're always improving. We're halfway through and I'm pretty confident we're going to get where we need to be by Fight Night. I saw a lot of opportunities come up in sparring, so we're going to drill things home. We'll tighten up, no problem. Greg puts in work, so I'm not worried.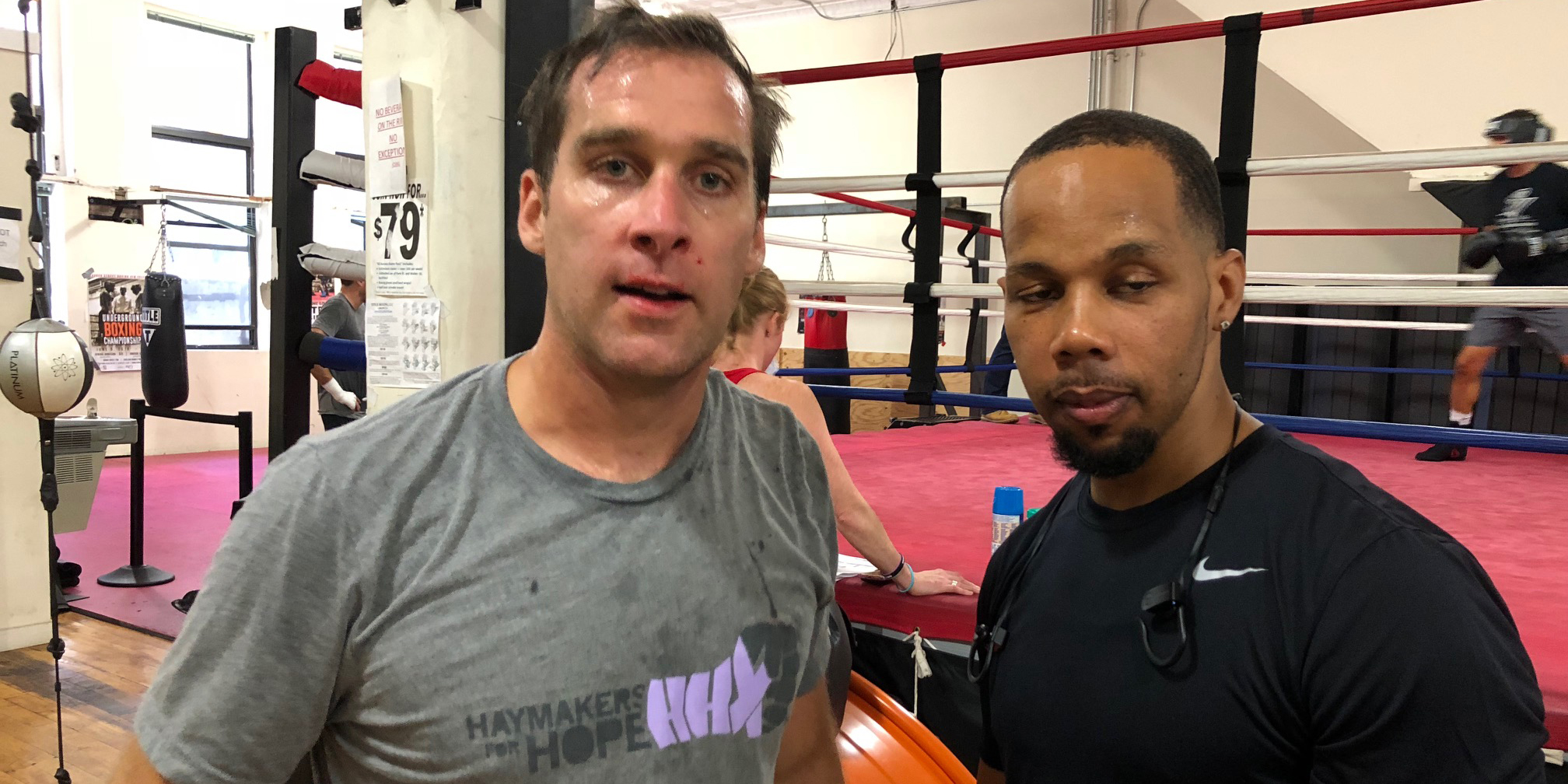 Fighter Stephen Gill and coach Lee
Lee on Stephen: Sparring was good. There are a few things we need to work on, but he did good for his first time. I want him to be able to set up shots better, but he's doing great, he's putting in a lot of work.